VIP Sailing Americas Cup Yacht: Private Charter - Day 4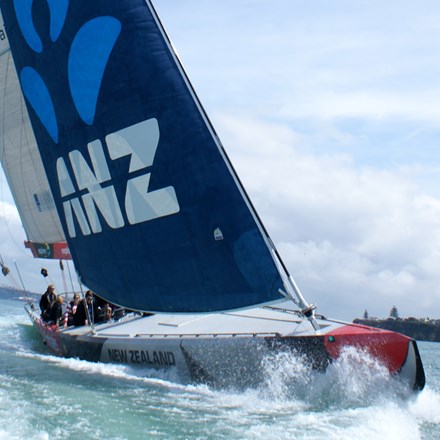 期間: 2 時間 (約)
所在地: Auckland, North Island
製品コード: BOI-ACSC
Feel the thrill of sailing an authentic America's Cup yacht. Take the helm to help steer on course or work hard on the grinders to hoist the mainsail during this hands on sailing adventure on Auckland's Waitemata Harbour.
Please call for more information as prices vary. Duration up to 6 hours.
Includes:
2 hour sailing experience
A unique opportunity to participate as crew on an actual America's Cup yacht. Take the helm, exert energy on the grinders or sit back, relax and enjoy the sail
Guidance from our professional crew who will show you the ropes
No sailing experience necessary
Discover the excitement of sailing these impressive vessels. They were once part of the action of the America's Cup, the worlds' oldest active sports trophy and most prestigious sailing regatta.
Get involved on the grinders, steer from the helm and find out what it takes to get one of these race yachts moving.

Relax with the wind in your face as you sit back and chat to our professional crew about the techniques, tactics and principles of sailing these boats.

Take the opportunity to see the best view in town. Look back at the contrast of natural landscapes and city skyscrapers that line the harbour while you sail the seas.
Need to know:
Please wear a light jacket and flat soled shoes
Please check in for your trip 15 minutes prior to departure
This trip is suitable for children 10 years and over
Participation is not compulsory if you prefer to sit back and watch the action
The experience includes a full safety briefing before departure
Lifejackets will be supplied
In wet weather rain jackets will be provided
This is an adventure activity and not recommended for pregnant women and people with medical conditions, please discuss any medical issues with us at time of booking
Please note: Our International America's Cup Class yachts have been designed to sail primarily in light winds. We have wind limits in place for the safety and comfort of our passengers. The final decision of whether to sail is at the skipper's discretion. We apologize if your trip is disrupted due to adverse conditions.